Well Respected Versatile Female Vocalist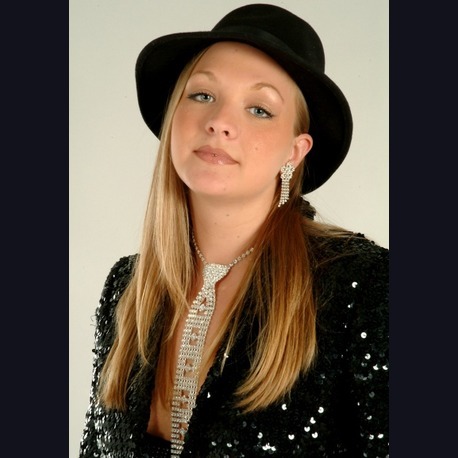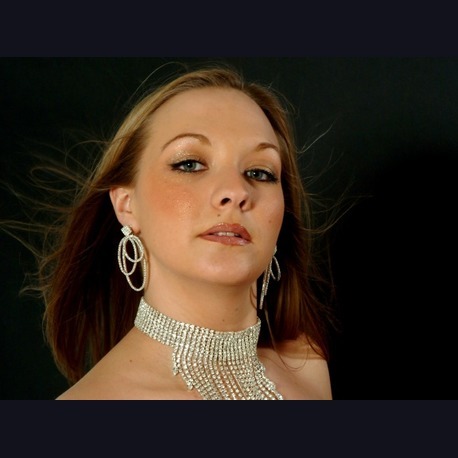 Something Inside So Strong
Honey I'm Home
Kellie Leigh is a vibrant young female vocalist with a strong view and will to succeed within the music industry; she has always had a passion for music and an equal passion for singing and performing.
With a combination of stunning looks and varied repertoire Kellie puts together a fantastic show using true passion and feeling and is 100% professional in every sense of the word.

Kellie performs over an hour and a half of a complete mixture of musical moods from the lows of Unchained Melody through to the very highs of Simply the Best, she takes audiences on an emotional and thrilling ride through the ages of music ranging right back to the 1950s with and through to the present day. Kellie can adapt her act to suit all types of events including weddings, birthdays, award evenings and more.

Kellie has her own complete 3kW sound rig which can be adapted to suit smaller venues such as pubs or larger venues and outdoor gigs. All of Kellies equipment is fully P.A.T tested to date and is well looked after by both her and her roadie. You can also book Kellie with or without lightshow, dependant on space available and venue size.
Shortlist
---
Price Guide
For an approximate quote, please enter your postcode:
Song List
Simply The Best- Tina Turner
Summer Of 69- Brian Adams
Going To Ibiza- The Venga Boys
Sha Lalalala- The Venga Boys
Larger Than Life- The Backstreet Boys
Higher And Higher- Jackie Wilson
Build Me Up Buttercup- The Temptations
Under The Boardwalk- The Drifters
Saturday Night At The Movies- The Drifters
Kissing On The Back Row- The Drifters
There Goes My First Love- The Drifters
Cupid- Sam Cooke
Under The Moon Of Love- Showaddy Waddy
Celebration- Kool And The Gang
Hold Back The Night- The Trammps
Spirit In The Sky- Gareth Gates/ Doctor And The Medics
Honey Im Home- Shania Twain
Rockin Allover The World- Status Quo
Da Doo Ron Ron- The Crystals
Amarillo- Tony Christie
Hey Baby- Dj Otzy
Wig Wam Bam- Sweet
Achy Breaky Heart- Billy Ray Cyrus
Amazed- Lonestar
Wind Beneath My Wings- Bette Midler
Unchained Melody- Righteous Brothers
Right Here Waiting- Richard Marx
The Greatest Love Of All- Whitney Houston
Cant Help Falling In Love With You- Elvis
Something Inside So Strong- Labi Siffre
Flying Without Wings- Westlife
Everything I Do- Bryan Adams
You Raise Me Up- Westlife
Still The One- Shania Twain
Crazy- Patsy Cline
Stand By Your Man- Tammy Wynette
Stand By Me- Ben .e. King
Youll Never Walk Alone- Gerry And The Pacemakers
I Believe I Can Fly- R. Kelly
Can You Feel The Love Tonight- Elton John, The Lion King
Walking After Midnight- Patsy Cline
Lady In Red- Chris De Burgh
Sacrifice- Elton John
The Wonder Of You- Elvis
Evergreen- Will Young
Angels- Robbie Williams
The Rose- Westlife
And Many More!
Previous Clients
Gala Casino's
Military Bases (uk)
Royal British Legion
King Fisher Country Club Birmingham
Izaak Walton Hotel-resident Entertainer
Saga Holidays
G Casino- Birmingham
Billing Aquadrome Holiday Park
Greene King
Various Halls And Manors Through Out The Uk For Weddings
Leicester Square Theatre London's West End
The Dorchester Hotel, London
And Many More!
Testimonials
"Hi Kellie Leigh, you performed at our wedding reception on Saturday 27th June at Belton Woods Hotel. You were absolutley fantastic, you got everyone up on the dance floor and in the party mood. We wouldn't hesitate to recommend you to anybody!! Thankyou for being part of our special day!"
- Martin and Diane Wormall

Unfortunately, I wasn't present at the performance yesterday morning. However, from the feedback I am getting, Kellie performed really well yesterday and had the audience eating from the palm of her hand. My boss was particularly impressed and I heard today from another member of staff that she is probably one of the best Cabaret's we have had in recent years. So, all in all, a very pleasing result. Please pass on my sincere thanks to Kellie. I would have no qualms about booking her again and hope to see the performance myself when we next have a cabaret night.
- Mark, Gala Bingo Hall Top Valley

We just wish to thank Kellie for a wonderful night at our wedding reception at the Charnwood Indoor Bowls on May 24th 2008. Everybody that we have spoken too about the wedding has said how they thoroughly enjoyed the entertainment especially Kellie. A good night was had by all & we recommend Kellie very highly. A true talent. Thank you very much.
- Rik & Yvette Barrow

Absolutely amazin' performance at the Rolls Royce Social club very powerful voice was great to see you in action and we wish you every success in the future.
- Janet and Roy

Hey Kellie. Your show was amazing I loved every minute! You have a wonderful voice and gave a fantastic performance! I was blown away, can't wait to see you sing again sometime, it was wicked!!! Good luck, (although you don't need it you're so talented).
- Vicky

The evening was a great success and Kellie was marvellous. She was most accommodating to us, especially as the evening is always subject to delays because we have to wait until all players have come off the course etc before we start. She performed wonderfully on the night and was very well received by all our members, evidenced well by all the movers and shakers on the dance floor! Many thanks.
- Deb Coleman, Social Committee, Alsager Golf and Country Club

Dear Team, I would like to comment on how professional Kellie was. I found Kellie, the most pleasant and flexible singer, with the most beautiful voice and sunny personality. She was extremely thorough in checking what type of tracks we wanted, the level of noise required and timings. She was extremely well presented and was a true professional. I would definitely book Kellie again for any type of event! She was also extremely good value for money! Many Thanks with all your help.
- Tamsin, PHSS
Set Formats
Kellie Leigh Offers:

Bronze - 1 x 60 min set including first dance personally sung to the bride and groom.

Silver - 2 x 45 min set's including first dance and backing music between sets.

Gold - 1 x 60 min set during the wedding breakfast then first dance performed for the bride and groom before 2 x 45 min sets during the wedding reception plus backing music between sets

Platinum- 1 x 60 min set during wedding breakfast then the first dance performed for the bride and groom before 2 x 45 min sets during the reception plus a disco inbetween sets and to finish off the evening

Please note prices will vary.