Browse our acts
We've spent the last decade bringing together what we believe is the best selection of acts available in the UK.
Please take some time to browse our acts, packed with images, audio and video clips, where you can also check availability and prices.
Viva Elvis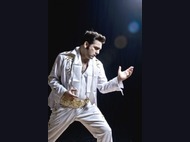 Viva Elvis is a one-of-a-kind natural look-and-sound-a-like to the original King of Rock n Roll. Popular at Weddings, Birthdays, Hen Nights, Sports Events and Corporate Events, Viva is a...
View Act
My Shortlist
There are no acts in your shortlist.
Try our most popular acts!
Contact Us
Can't find what you're looking for? Need a helping hand? Get in touch today and we'll be delighted to help.