Browse our acts
We've spent the last decade bringing together what we believe is the best selection of acts available in the UK.
Please take some time to browse our acts, packed with images, audio and video clips, where you can also check availability and prices.
The Big Boyband Reunion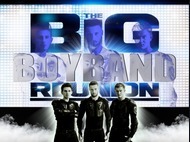 Our boyband show is like no other in the country. It has been hand crafted by our act and musical director to feature the best boyband hits of all time, but medlied together seamlessly meaning...
View Act
My Shortlist
There are no acts in your shortlist.
Try our most popular acts!
Contact Us
Can't find what you're looking for? Need a helping hand? Get in touch today and we'll be delighted to help.