UK's Top Tribute To Simon & Garfunkel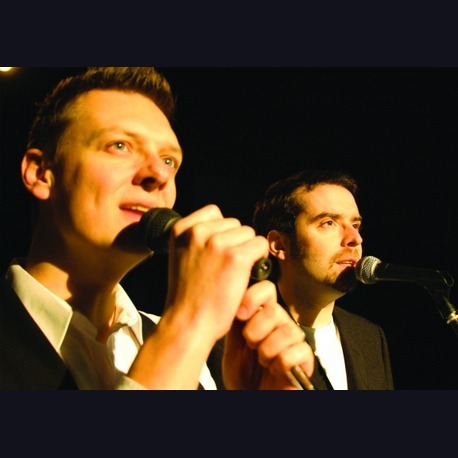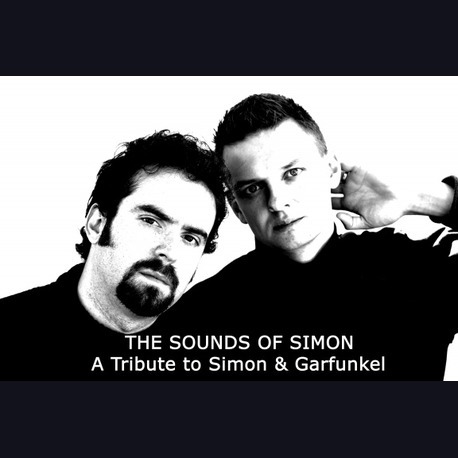 America
Gracelands
Only Living Boy In New York
The Sounds of Simon is a tribute to the wonderful music of Simon and Garfunkel.

Lose yourself to nostalgia as the full band play such classics as Mrs Robinson, The Only Living Boy In New York, The Sounds of Silence and Me and Julio Down by the Schoolyard as well as all the others that have established Simon as one of the most successful songwriters of all time.

There are sometimes some surprise solo Garfunkel numbers too!

Paul and Art are played to perfection, bringing in elements of their famously fractious relationship, as well as replicating the beautiful harmonies flawlessly. This is a wonderful show filled with excellent music, nostalgia, and a genuine love for some great musicians.
Shortlist
---
Price Guide
For an approximate quote, please enter your postcode:
Song List
Mrs Robinson
Hazy Shade Of Winter
At The Zoo
Baby Driver
Keep The Customer Satisfied
The Boxer
Wednesday Morning 3am
The Sounds Of Silence
Homeward Bound
Bridge Over Troubled Water
Feelin' Groovy
Kathy's Song
Old Friends/bookends
America
I Am A Rock
Cecilia
Only Living Boy In New York
El Condor Pasa
American Tune
Me And Julio Down By The Schoolyard
Slip Slidin Away
Kodachrome
Father And Daughter
Gracelands
Diamonds On The Soles Of Her Shoes
You Can Call Me Al
Fifty Ways To Leave Your Lover
Late In The Evening
Train In The Distance
Still Crazy After All These Years
And Many More!
Previous Clients
Cinnamon Club, Altrincham
Fisher Theatre Bungay
Elgiva Theatre Chesham
Conkers Amphitheatre Derbyshire
The Pokeyhole, Derbyshire
Ironworks Oswestry
Alexanders, Chester
Mill Arts Centre, Banbury
The Brewhouse, Taunton
Arts Complex, Solihull
The Wilcock Family Wedding
The Sands, Gainsborough
The Courthouse, Otley
Cippenham British Legion
Galtres Centre, Easingwold
The Musician, Leicester
Talon - Top Eagles Tribute
And Many More!
Testimonials
A most inspiring show, another sell out and a fantastic response from our customers. Thank you so much for a great Friday evening, the club was packed to the rafters and the music, as ever, was superb. See you next year!
- Neil Hughes The Cinnamon Club

'Having listened and enjoyed immensely one or two local performances by 'Sounds of Simon' we decided they would be the perfect musical complement to our son's wedding in 2009. We approached Ben and they agreed to provide the dance music etc. for our celebrations. Our son and his wife had not had the benefit of hearing the band so relied totally on our recommendations. The minute the band struck up at the wedding reception the smiling faces on our son and his new brides' face said it all. They were as bowled over as we had been and the evening was fantastic. Eighteen months later, wedding guests still comment on the fantastic band we had found. Ben and Steve [Paul and Art] and all the members are always completely professional. Their music is fantastic and varied, Ben interacts with the audience very well, which is so important, and it is obvious they enjoy 'plying their trade' as much as the listener enjoys hearing it. We have heard Ben and Steve several times now and our family are still first in the queue to buy tickets when we know they are coming to our local town as it's always such a great evening. Thoroughly recommend them!'
- Trina and Craig Wilcock
Set Formats
The Sounds Of Simon Offer:

As a duo (Guitar & Vocals Only - No Backing Tracks) - 1 x 60 Minute Set
Or
As a band - 2 x 50 Minutes

Line Up:
Ben Bowden - "Paul"
Steve Green - "Art"
Mike Atack - Drums
Chris Miller - Bass
Karl Leutfeld - Keyboards