The Ultimate Britpop Experience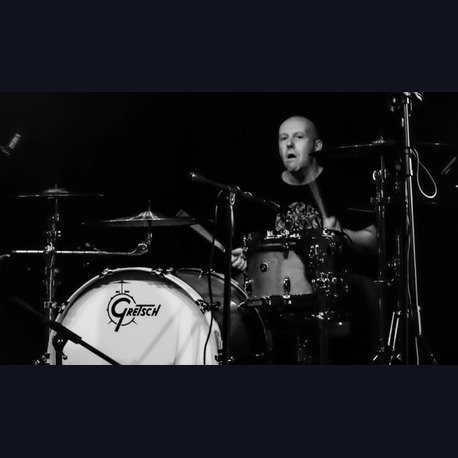 One To Another
The Day We Caught The Train
Charmless Man
The Ultimate Tribute to the classic UK Britpop era.

Named after the classic Bluetones Britpop anthem, Marblehead Johnson pay tribute to the British Britpop music scene, bringing the recreated Britpop hits up-to-date in a powerful combination of passion and quality akin to the harder-hitting sound that the bands produced in their live shows.

Playing songs from Blur, Paul Weller, The Verve, Ocean Colour Scene, Supergrass, Pulp and, of course, Oasis, glory in the anthems that brought British alternative rock into the mainstream with a tip and a wink to the backbone of the movement from the likes of The Who, The Kinks and The Jam.

Marblehead Johnson are a five-piece, 100% live band performing all across the UK including support slots for Razorlight, The Icicle Works, SPACE and The Bluetones very own Mark Morriss where he dedicated his song 'Marblehead Johnson' to the band.

Why have a tribute to one Britpop band when you can have a tribute to them all. Marblehead Johnson - the Ultimate Britpop Tribute Band.
Shortlist
---
Price Guide
For an approximate quote, please enter your postcode:
Song List
Alright Supergrass
Alright - Cast
Champagne Supernova - Oasis
Charmless Man - Blur
Chasing Rainbows - Shed Seven
Cigarettes & Alcohol - Oasis
Country House - Blur
David Watts - The Jam
Disco 2000 - Pulp
Don't Look Back In Anger - Oasis
Guiding Star - Cast
Half The World Away - Oasis
Hindu Times - Oasis
Hundred Mile High City - Ocean Colour Scene
In A Room - Dodgy
Lazy Sunday Afternoon - The Small Faces
Live Forever - Oasis
Local Boy In The Photograph - Stereophonics
Marblehead Johnson - The Bluetones
Masterplan - Oasis
North Country Boy - The Charlatans
On Standby - Shed Seven
One To Another - The Charlatans
Parklife - Blur
Peacock Suit - Paul Weller
Pick A Part - Stereophonics
Richard Iii - Suergrass
Robin Hood - Ocean Colour Scene
Rock And Roll Star - Oasis
Rocks - Primal Scream
Roll With It - Oasis
Sit Down - James
Slight Return - The Bluetones
So Sad About Us - The Who
Some Might Say - Oasis
Sonnet - The Verve
Staying Out For The Summer - Dodgy
Sunflower - Paul Weller
Supersonic - Oasis
The Bends - Radiohead
The Changingman - Paul Weller
The Circle - Ocean Colour Scene (acoustic Version)
The Day We Caught The Train - Ocean Colour Scene
The Drugs Don't Work - The Verve
The Riverboat Song - Ocean Colour Scene
There She Goes - The La's
Tramps Vest - Stereophonics
Waterfall - The Stone Roses
Why Does It Always Rain On Me - Travis
Wonderwall - Oasis
And Many More!
Previous Clients
Support Band For Mark Morriss Of The Bluetones, Space, The Icicle Works And Razorlight
Thorn Lighting (durham)
Julia Charles Event Management (milton Keynes)
Llangollen International Eisteddfod
The Cavern (liverpool)
The Leadmill (sheffield)
The Half Moon Putney (london)
Grace Foods (north Wales)
Bathgate Procession And John Newland Festival (west Lothian)
Alexander's Jazz Theatre (chester)
Yellow Fish Event Management (brighton)
Mjm Event Management (st Asaph)
Dee Rocks Music Festival
The Great Llangollen Show
Frodsham Festival (cheshire)
The Great British Food Festival (stafford)
Pensitone Gala (sheffield)
March Of The Mods (teenage Cancer Trust Events)
Nightingale House Hospice
And Many More!
Testimonials
We honestly can't thank you enough for last night! We had a fantastic time, as did all our friends! Was exactly how we wanted it to be!!We were so impressed! The whole band were so friendly, played an amazing set list, and really got our guests involved! Will definitely recommend this band to anyone looking for a band for any occasion! Thank you so much!
- T.McGrath (Wedding, Nottingham)

What an absolute class act you guys are - I maybe slightly biased as it is 'my era' and I booked you but you were absolutely amazing. I actually got quite emotional stood in the middle singing along! On a booking level you were a pleasure to deal with. All the punters I spoke to loved it and you are more than welcome back in Penistone again. The quality of the performance was second to none and soon had 600 paying customers singing along to Britpop classics and helped us make loads for our local charities.
- J.Edwards (Festival, Sheffield)

These guys are so talented and the set they played was a perfect Britpop greatest hits! It's the first wedding I've been to where everybody danced the whole night and a lot of the credit for that has to go to Marblehead Johnson. The guys were also really easy to deal with and learnt the song we requested for our first dance.
- P.Dixon (Wedding, Lancashire)

Thanks a million for last night. Absolutely superb. Had texts and emails all day saying how good you boys were. Top Job!
- E.Stace (Wedding, Northop Hall)

Its March and still raining. Ive trawled through some serious procrastination to decide where Im going tonight; at least three decent live music offerings in Chester that I know of. And Im sure the others were brilliant.
- A Blogger's Review of MHJ at Alexander's Jazz Theatre (Website Link)

Marblehead Johnson are, in their own words, a tribute to the British Britpop music scene and a powerful combination of passion and quality. A tribute band, to me, equals lunatic professionalism. To tribute a whole scene is a big ask. Good covers bands are rare enough, taking that enormous and unlikely step beyond random amateur recreation.

But these guys really do tick the box of perfectionist, professional curators though. Friday night was time travel night with a set list that captured the point where British alt-rock got (largely) happy and popular (in a good way).

A guitar dominated, looping and lurching opener with Ocean Colour Scene and The Riverboat Song; polished and convincing. Second song in and Im braving the dance floor with the pointy shoed brigade.

A few songs further and they offer me proof of their professionalism. A very-very-very long time ago I was lucky enough to make it into Brixton Academy and unfortunate enough to catch James on a sincerely off night. And Ive heard James and Sit Down many times since: at home, on the radio, in DJ sets and covered-more-than-it-should-be. One of those beautiful songs that gets tired through over use. And on this particular Friday night I heard it come alive; all vitality restored.

There were the things I expected; a good dose of Blur and Oasis both, Stereophonics, Bluetones and more, then some referencing back to foundation stones with The Who and The Jam. Marblehead Johnson switched between styles and musical voices with conviction; into acoustic things and seamlessly back out again. The magic of seeing grown men dance without a pint in hand happened repeatedly through the two sets.

On any given set you pray for that one song you dont see coming; the track you might flick through on the album that becomes something else entirely live. So it was with Blurs Charmless Man. That perfect Blur poetry, simple, direct and delivered with energy.

Marblehead Johnson are a good distance from being charmless. They are careful collectors and curators of songs; fine musicians and performers.!

I've seen some top tributes in my time, but hey, MARBLEHEAD JOHNSON what an AWESOME TRIBUTE BAND, all you venues across the country these boys take some beating.
- I.Barton (Club, Telford)

Marblehead Johnson are awesome! We were looking for a band to play live at Sarah's 30th birthday party with a 90's Britpop theme, and after an extensive search MHJ stood out as the top contender. They travelled several hundred miles to be at the gig, and rocked the house. Unanimous rave reviews from our guests and Sarah had her best birthday ever. Clear information and friendly comms as well mean that I would book them again in a flash and recommend highly to others!
- D.Byrne (Private Party, Brighton)

After carrying out extensive internet research for a britpop tribute band we choose to book Marblehead Johnson for our wedding and we genuinely couldn't have picked a better band for the occasion. From start to finish the guys had us all up dancing, singing and reminiscing of the 90's era with an array of awesome, hard hitting and incredibly accurate britpop classics. What a fantastic show they put on for us and if only we had been given a pound for every guest who commented on what a great band we had sourced! In addition to their undeniable musical talents, the way that the they dealt with our enquiries and kept us informed throughout the booking process was first class, something that we really appreciated during the stress of organising a wedding. A massive thank you to Marblehead Johnson - we truly hope to see you guys smashing out the tunes again some day.
- A.Bowers (Wedding, Cardiff)

Hi there,

Just thought we'd send over some feedback for Marblehead Johnson, who played at our wedding reception a week or so ago.

In a nutshell, they were absolutely superb. They were courteous, punctual and extremely professional from the moment they arrived to the
moment they left.

And as for their set, what can we say... brilliant. They utterly rocked
the place and had the entire wedding party - young and old - dancing and
hollering along to the classics until the early hours.

So many people came up to us and asked where we'd found the band - two even said they wanted them for their weddings (and one isn't even
engaged yet!)

Please pass on our deepest thanks to Nige and the boys for making sure
that our perfect day ended perfectly.

We'll definitely go and see them when they next play our neck of the
woods.

Kind regards,

Simon and Liz
Wedding Stockport
Set Format
Marblehead Johnson Offers:

2 x 45 Minute Sets
Or
2 x 60 Minute Sets
Or
Any other time configurations up to 2 hours