A Double Tribute To Muse & The Killers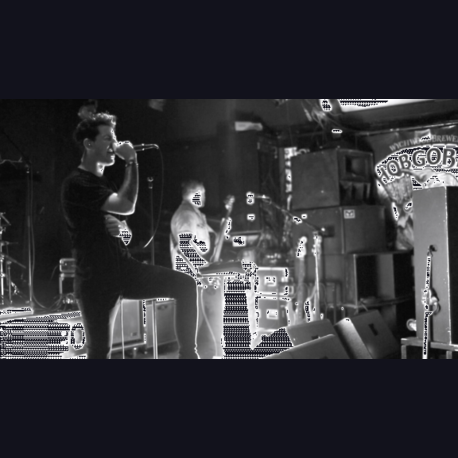 Mr Brightside
Read My Mind
Supermassive Black Hole
Formed in 2014, ProtoStereo quickly turned heads gaining various bookings and a loyal local following for their high quality modern rock covers show.

Regarded amongst many agencies as one of the best alternative rock covers band on the live entertainment circuit. Front man George Foster delivers not just rock style but backs it up with the highest quality vocal.

ProtoStereo's attention to musical detail, high energy and passion for what they play keeps supporters and clients coming back for more.

ProtoStereo are also the UKs only dual Tribute to Muse and The Killers, replicating the bands sound as close as the real thing.

From vocal and guitar effects to samples, backing tracks and harmonies, an uncanny likeness to both bands was soon apparent and fans soon discovered how much both of these great bands sounded together in the same set.
Shortlist
---
Price Guide
For an approximate quote, please enter your postcode:
Song List
Smile Like You Mean It - The Killers
Human - The Killers
Jenny Was A Friend Of Mine - The Killers
For Reasons Unknown - The Killers
Somebody Told Me - The Killers
Read My Mind - The Killers
Spaceman - The Killers
All These Things That Ive Done - The Killers
Mr. Brightside - The Killers
When You Were Young - The Killers
Feeling Good - Muse
Supremacy - Muse
Knights Of Cydonia - Muse
Uprising - Muse
Plug In Baby - Muse
Starlight - Muse
Psycho - Muse
The Handler - Muse
Time Is Running Out - Muse
Hysteria - Muse
Stockholm Syndrome - Muse
Supermassive Black Hole - Muse
Madness - Muse
Thought Contagion - Muse
And Many More!
Previous Clients
Earls, Maidstone
Druids Arms, Maidstone
The Waterloo, Gravesend
The Peacock, Gravesend
Alexander Palace, London
Main Stage At Sellidge Music Festival
Supporting Supergrass
Main Stage, Dartford Festival 2016
Management And Mercury Records
Bbc Radio
Meet The Band
And Many More!
Testimonials
If you love Muse, you will love these guys.
- Paul Stephen Williams

Phenomenal band. I took my daughter on her first outing at just 18 to see these guys, making memories thank you!! from Royal Blood to Muse and even Placebo played to perfection you'll have a night out you'll never forget. Can they have a 6th star?
- Jay O'Shea

​​I have watched ProtoStereo go from strength to strength over the past couple of years. They have played at my establishment The Waterloo pub several times and they always deliver a professional performance. George has a fantastic voice and the rest of the band are brilliant. Their set list draws the crowd in and before you know it your venue is rocking and I would recommend them without hesitation.
- Karen Burdock Landlady of The Waterloo, Gravesend

I have booked these boys several times now and each time they have been both professional and a pleasure to work with. They never fail to deliver a great atmosphere and performance.
- Damien Wright Druids Arms, Maidstone

Absolutely love this band... brilliant to listen to, a must see...
- Sally Diamond

ProtoStereo brought with them a certain life that many bands struggle to achieve. They sounded fresh and vibrant and peformed every song with precision and energy that got the whole pub pumping. All in all, a great young band that I, along with all my customers, would highly recommend.
- Matt Green Bar Manager of Earls, Maidstone
Set Formats
Killer Muse Offers:

1 x 60 Minute Set
Or
2 x 45 Minute Sets