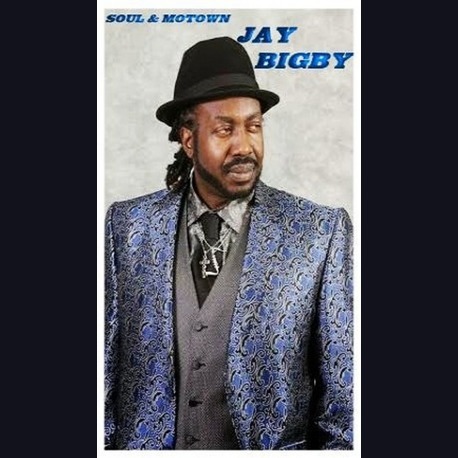 Cant Get Enough Of Your Love
Just The Way You Are
Your My First My Last
Everton (Know) as Jay started singing and playing the guitar in a local church members of the local Church saw him take any and every opportunity to sing and every time they heard him they were Amazed at the giant steps of progress made between performances he still carry on singing in the Church where members started saying that he looks and sound like the legendary Mr Barry White

Very talented it wasn't long before others began to sit up and take notice of him as he performed In pubs and club along the way he has auditioned for the television programme this is my moment 2003 joined the east in the production of the Black Heroes performing not only in Birmingham but also in London in recent years learnt to play the saxophone and has been wowing and enthralling audiences with his inspirational performances that have left many longing for a Recorded reminded of the experience.
Shortlist
---
Price Guide
P.O.A.
Please contact us for a quote.
Song List
Your My First My Last
Just The Way You Are
Cant Get Enough Of Love
Never Never Give You Up
What Im Gonna Do
See The Trouble With Me
Let The Music Play
Play Your Game Baby
I Do Anything For You
Dont Let Me Wait Too Long
So Much Love To Give
Your My Sweetness
Shalla Means I Love You
Practice What You Preach
I Love To The Sing The Song
And Many More!
Previous Clients
Pubs
Clubs
Social Clubs
Hotels
Holiday Parks
Bars
Public Events
And Many More!
Set Formats
Jay B As Barry White Offers:

1 x 60 Minute Set
Or
2 x 30 Minute Sets